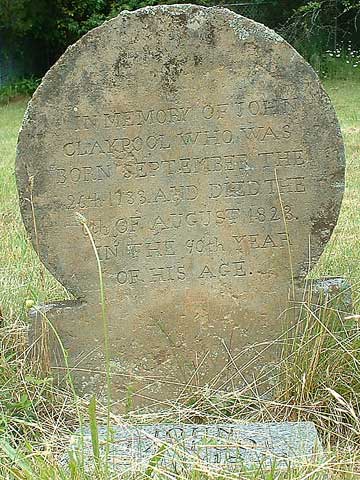 The inscription on this stone reads, to the best of our ability:

   IN MEMORY OF JOHN
  CLAYPOOL WHO WAS
  BORN SEPTEMBER THE
 26th 1733.AND DIED THE
  6th OF AUGUST 1823.
   IN THE 90th YEAR
     OF HIS AGE.

This is clearly John, the son of James (1701) and Jane. John was the leader of "Claypool's Rebellion" and is perhaps the best documented Claypool in the cemetery.
This is one of the two newly marked graves where the person who placed the new markers and I agreed, and the only one on which we were right. (I also agreed with him on James (1701) right up until we found his actual headstone.) The modern marker can be seen at the foot of the original.